News
Sunday shopping and spring Jazz at ALEXA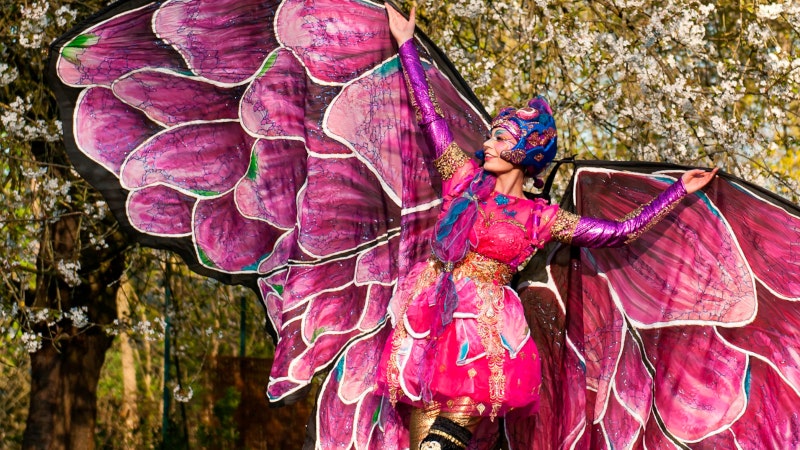 The days are getting longer, the temperatures are rising, the colors are becoming more colorful: Spring is here! And this must be celebrated. How? Well, with the spring jazz at Alexanderplatz and open Sunday at ALEXA. We have music, walking acts, a variety of shopping offers and great prizes up our sleeves for you.
The highlight in April: Our open Sunday
Join us when we open our doors from 1 to 6 p.m. on Sunday, April 30. Lazing on the couch on Sundays is so winter 2022! 😉 In spring 2023, head to ALEXA for open Sunday sales and spring jazz. Dive into our colorful spring world and browse through the latest trends. Whether it's new spring outfits in summery hues, new electronics, or even just a visit for a tasty burger, we'll make Sunday a highlight.
Magical stilt walkers at ALEXA Berlin
Anyone who has ever visited one of the various events at ALEXA knows: stilt walkers are welcome guests. It doesn't matter if it's an open sunday or any other event. Also at our Spring Jazz with open Sunday the acrobats delight us with their arts. They will be on the road between Alexanderplatz and our ALEXA in a spring-like flower look. The fantastic stilt walkers will make the surroundings blossom and will not only put a smile on children's faces. Grab your cell phone and take the opportunity for a selfie!
Musical support at the spring jazz
What rounds off our spring festival with open Sunday now? Of course, musical accompaniment from the band Men in Blech. Here, the mood is guaranteed. What we can't guarantee is that legs and arms will stay still – attention: risk of dancing along. But hey, that's how we lure out the spring! We are looking forward to a good mood and a great atmosphere during the open sunday at ALEXA Berlin.
Challenge your luck – Our Spring Jazz Wheel of Fortune
The open sunday will be rounded off by a prize at our wheel of fortune. Check us out during our Spring Jazz on the first floor in front of H&M & Zara and get the chance to win great prizes. Cool, isn't it? And best of all, every spin is guaranteed to win.
We are looking forward to your visit to our ALEXA Spring Jazz.
Publication
04 March 2023